WELCOME! 
We are starting to play occasional live concerts again and are continuing to work on new music and various other projects. If you are on our e-mail list, or would like to join it (click on the "Newsletter Sign-Up" tab to the right), we'll keep you posted on anything new and upcoming! In the meantime, please do check out our website store and consider listening to and/or purchasing our latest two single releases (see below).
Cindy wrote this first song, "Sense of Number [328,500]" in July 2020, while thinking about the hundreds of thousands of people who had already died in the pandemic, and wondering how to make sense of "number." As the death toll kept rising, so did the number in the second line of the song. When Cindy and Grey released this song at the end of October 2020, more than 1.1 million people had died worldwide. 100% of the proceeds will be donated to the American Nurses Foundation Coronavirus Response Fund.
Back in the summer of 2020, Cindy and Grey released "Letter to America," a song Cindy wrote after hearing about the refugees who, in late January 2017, just a weeks after the presidential inauguration, were found, barefoot and freezing, crossing the northern New England and New York borders into Canada, fearing for their lives if they remained in the United States. The song imagines one refugee's view of a country previously envisioned through the lens of the inscription on the Statue of Liberty. There are two versions available, one with just "Letter to America," and the other with Grey closing the song with a gorgeous Irish slow air, Green Fields of Canada. 50% of the proceeds of this song go to the National Immigration Law Center and Refugees International.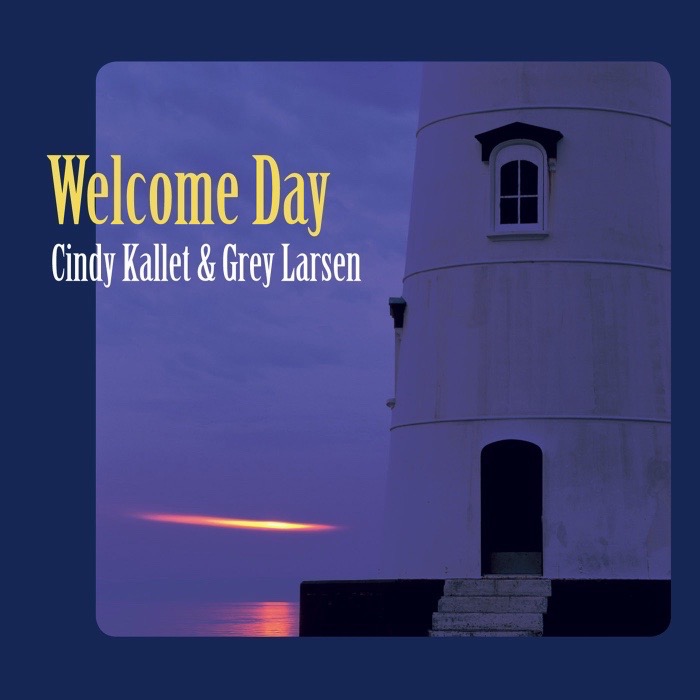 Cindy Kallet and Grey Larsen, each well-known and loved for their decades of music making, have spent over a decade and a half in a joyful musical collaboration.
Cindy is a superb singer, guitarist, songwriter, and multi-instrumentalist.
Grey is one of America's finest players of the Irish flute and tin whistle, as well as an accomplished singer and concertina, fiddle, piano and harmonium player. As composers each contributes to the tapestry of contemporary folk and world music as it flourishes in the US today. Together, they weave songs and tunes of vibrant color and rich texture. More about Cindy and Grey …